In 1660, James Duport, a fellow at Trinity College Cambridge compiled a list of 149 handwritten rules aimed at new students. In doing so he established a tradition of advice-giving that has endured over the centuries. Each new academic year, students are inundated by a plethora of do's and don'ts; covering a wide range of issues such as studies, sex and alcohol. So how similar are Duport's rules to those given out today and what do the 149 items tells us about students through the ages?
The most unsurprising rule urged students to "forbear wine and tobacco". Students have always been associated with heavy drinking and the endless rounds of parties and drunkenness that haunt parent's dreams. Even in the sixteen hundreds, it seems that there was concern about the role of alcohol in student's lives.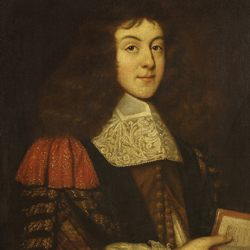 Following on from this there was a desire for students to focus more on their studies. This was developed on with the rule: "never go into the town, except, to ye Church or Schools or Book-seller or Book-binders shop". By today's standards this seems extreme however Duport was writing immediately after the end of Cromwell's Puritan time of rule when taverns were widely frowned upon as dens of sin in which a good man could come to harm, financial ruin or succumb to the influence of 'loose women'. Bear in mind that the carrying of arms, daggers and such, was relatively common and minor arguments could easily escalate. In 1593 Cambridge alumni Christopher Marlowe had his life and stellar career (he was a spy, playwright, atheist and early contemporary of Shakespeare) cut short when a tavern brawl got out of hand.
It seems that Marlowe was one of the many who did not follow the rule to "beware of riot, excess & intemperance, which hath drown'd & devoured ye most pregnant parts & choicest of witts." When away from home for the first time parents often worry that their children will be drawn into a life of excess and idleness in which riotous behaviour can bloom. One only has to look at the antics of the infamous Bullingdon Club in Oxford to understand the fear. Perhaps it was with behaviour such as this that encouraged Dupont to write the rule "take heed how you spend your time".
Students were also given advice about what to wear and how to behave. "Wear no boots, nor powder your hair, let yr Garb be grave & sober, yet cheerful & pleasant." After the Reformation the study of canon law declined in Universities and courses were increasingly preparing students for careers in the priesthood of the national church, in which outward presentation would have been considered important. This point is particularly interesting when you remember that in 1610 few people actually went to University, and those that did tended to be young, well off men often from high ranking families. Yet there have always been set ideas of how students should behave and dress. In turn this implies that there were also common ideas about how students should not dress and behave. This is something current students will be aware of when they go on pub crawls, fresher's parties and end of term balls.
The complete set of 149 rules only came to light in 2013 when they were published in a Cambridge Bibliographical Society. This is the first time that the rules have been printed in their entirety after being prepared for publication by Dr Preston and Dr Oswald. The first known version of the rules have been held in the Wren Library, until recently when the missing page was located. In a post publication interview Dr Preston summed up that: "The rules are fascinating – they build up a picture of what was going on in the university at the time, and show how parents were anxious that their children be properly looked after".
Although the rules are over three hundred years old tips such as rising early, making use of local book shops and avoiding the perils of binge drinking are still given out today by worried parents as their children are branching out on their own for the first time. These rules help to show that going away to University has always been a rite of passage, eliciting excitement and nerves in equal measure. It is interesting that the list focuses more on the social and practical side, rather than the academic, of being a student, expressing the fears of parents and guardians throughout the centuries. Who would have thought that the beliefs of a seventeenth century scholar could have so much resonance with twenty-first century parents who given the chance would often love for their children to "forbear wine and tobacco" and focus on their studies rather than socialising.